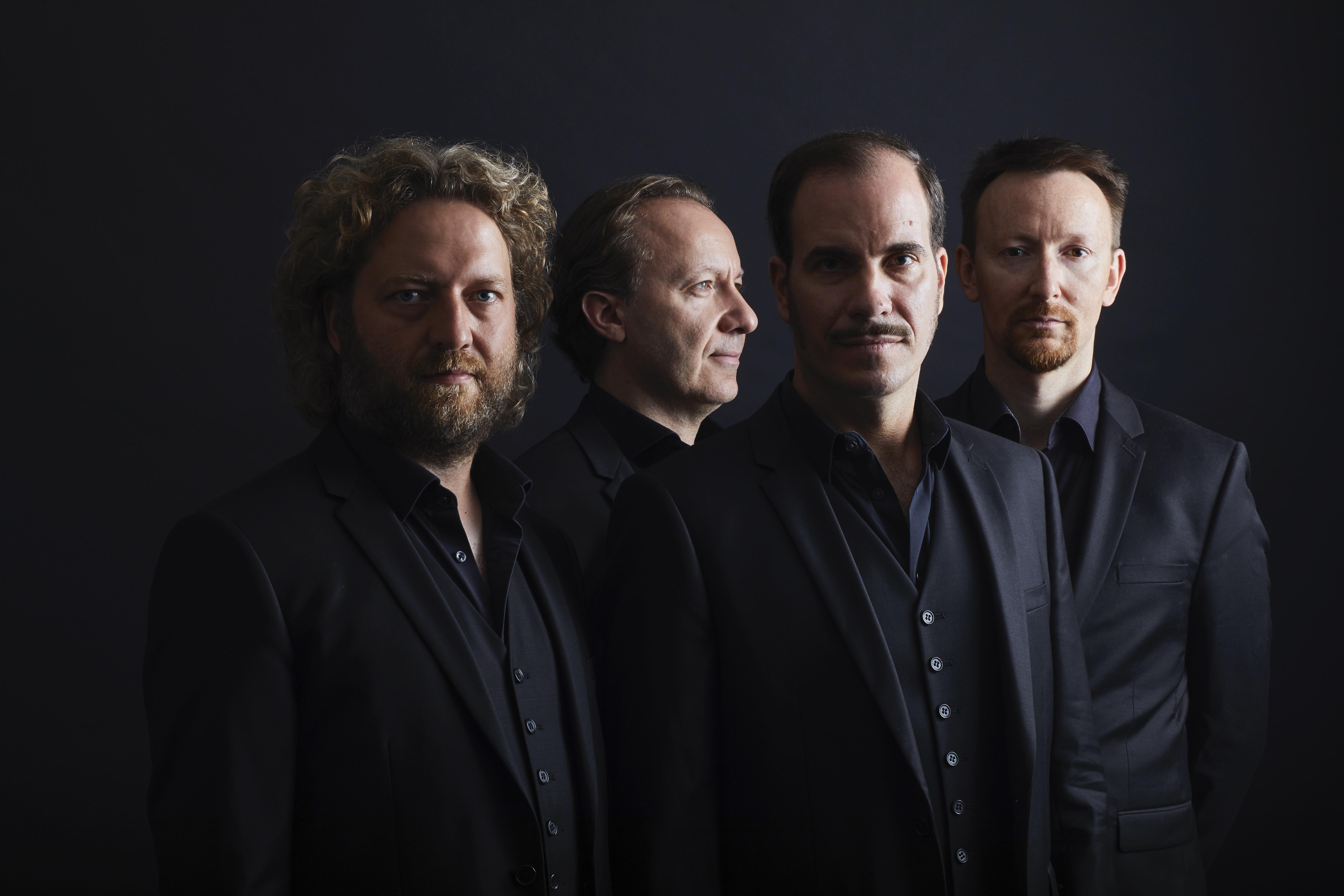 Kaiser Quartett is a contemporary string quartet, located in Hamburg, Germany
The members are violinists Adam Zolynski and Jansen Folkers, Ingmar Süberkrüb on the viola and Martin Bentz playing the violoncello.
In 2011 the quartet began their collaboration with pianist and Grammy award winner Chilly Gonzales, playing at concerts in Hamburg and Berlin for the release of the pianist's "The Unspeakable Chilly Gonzales" album that combines orchestra and rap.
There followed a series of concerts at the Philharmonies of Berlin and Munich, the Salle Pleyel in Paris and the now infamous annual New Year's concert at Philharmonie Cologne.
In 2014 the quartet collaborated with Chilly Gonzales in his musical adaptation of Hans-Christian Andersen's "The Shadow", which won an adaptation award given each year by the author's heirs and with Canadian artist Socalled, also bringing his musical "The Season" to the Kampnagel Summerfestival.
In 2015 release of "Chambers", an album recorded with Chilly Gonzales, produced by Renaud Letang (Manu Chao, Feist) and featuring Kaiser Quartett that re-imagines Romantic-era chamber music as today's addictive pop, with the attitude of a rapper. A year long world tour in support of Chambers, was the opportunity to see the Kaiser Quartett live in the world's most prestigious venues in Europe and the United Kingdom, with stops in Canada, the United States and at Montreux Jazz Festival.
2017 and 2018 the quartet collaborated with artists like "room29" (Chilly Gonzales & Jarvis Cocker, release Deutsche Grammophon), Boys Noize, Daniel Hope (release Deutsche Grammophon), Gregory Porter, Milk and Bone (release "Deception Bay") and Aki Bosse (release "Alles ist jetzt" Deluxe Edition) and won the Hamburger Musikpreis HANS ("Musiker des Jahres")
In 2019 Kaiser Quartett has composed their own music for the first time and released their self-titled debut album via PIAS Recordings including touring in Germany and France as headline artists. They presented their album at the Reeperbahn Festival, Eurosonic Noorderslag (Groningen), ZDF "Aspekte" and Traumzeit Festival (Postponed to 2021)
Recently in 2020 the quartet collaborated with Anna Ternheim (release "Remember This"), Die Sterne (release "Die Sterne"), Jarvis Cocker (release "Running The World"), Leoniden (release "L.O.V.E.) and with Rap artist Yassin for Arte Tracks (release "Abendland")